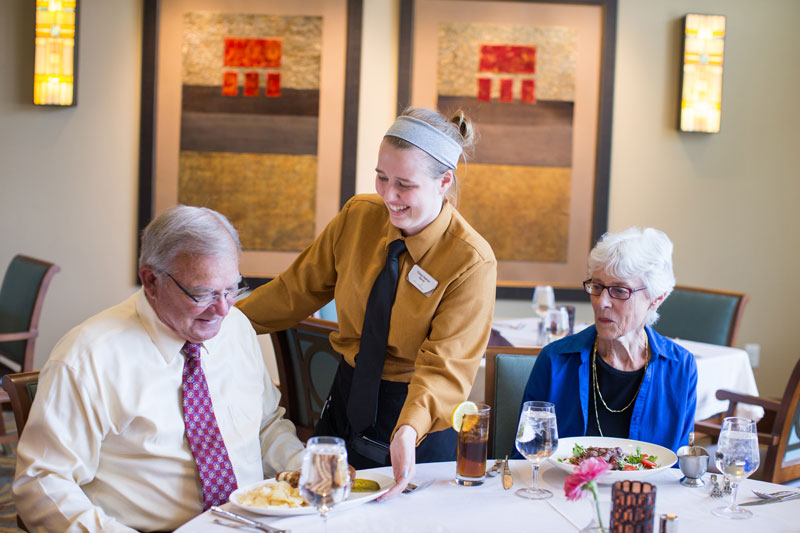 Trillium Woods takes pride in providing the highest level of service through our dedication to excellence. Our employees are committed to caring for and serving residents while exceeding their expectations through grounds, maintenance, housekeeping, nursing, resident services, activities, marketing, and administrative/clerical positions.
Our success depends on a team that demonstrates respect, pride, understanding and dedication. We're looking for people who want to perform to the best of their ability to provide exceptional service that exceeds the expectations of residents and their families.
We offer a work atmosphere that is friendly yet challenging. And we provide opportunities for employees to learn and grow in an environment where they're recognized for their contributions and years of service.
And we are growing…fast!
We are currently seeking qualified individuals who want to join our dynamic team for the following positions:
Full-Time:
Administrative Assistant
Community Life Services Assistant
Memory Care Engagement Coordinator
Food Service Manager
Cook
RN Health Coordinator
Food and Beverage Supervisor
Dietary Aide
Part-Time:
RN Health Coordinators
LPN Admission Health Coordinator
Activities Assistant
Security Officer
Dietary Aide
Host/Food Runner
Server
If you have questions regarding employment at Trillium Woods, please email us.